Embark on a journey into the future of embroidery with Coloreel, a cutting-edge technology that is reshaping the world of textile decoration. Join us at Print Logistic as we proudly introduce this innovative embroidery solution, bringing a spectrum of vibrant colors to your designs like never before.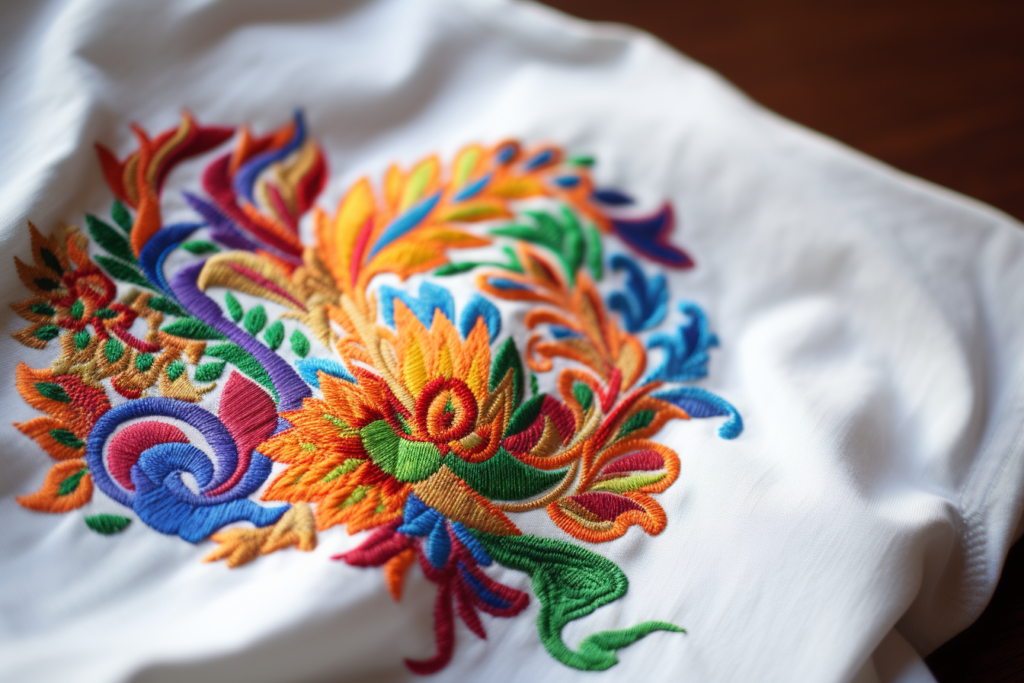 Coloreel's Innovation: On-Demand, Digital Embroidery
Print Logistic proudly unveils Coloreel, a cutting-edge technology that is reshaping textile decoration. This innovative embroidery solution unleashes a spectrum of vibrant colors, breaking free from the constraints of traditional embroidery's limited thread palette. Coloreel's on-demand thread coloring system opens the door to an infinite array of colors, empowering Print Logistic to meet bespoke customer requests with unprecedented precision. The seamless integration of technology and craftsmanship preserves the essence of embroidery while infusing it with the efficiency and precision of modern innovation, propelling the craft to unprecedented heights.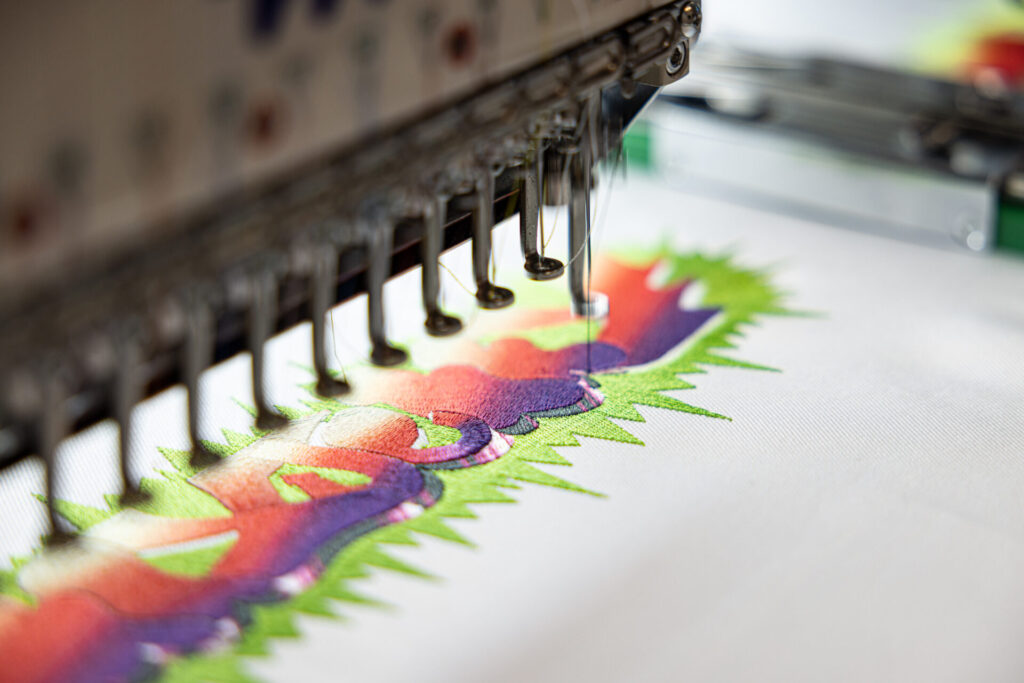 Dynamic Synergy with Tajima Machinery
The dynamic synergy between Coloreel's revolutionary technology and Tajima's precision embroidery machines heralds a new era in textile decoration. This dynamic collaboration unlocks creative possibilities and efficiencies previously deemed unattainable. From intricate designs, to complex gradients and bold patterns, Coloreel unfolds a kaleidoscope of creative opportunities, providing clients with embroidery that authentically mirrors their unique vision and brand identity.
Revolutionizing the Embroidery Process
The Coloreel system transforms embroidery by delivering all required colors using just one thread and one needle. Coloreel Studio, the accompanying software, allows for the adjustment or creative alteration of colors in the embroidery project. Designs are seamlessly imported into Coloreel Studio as DST files, where meticulous refinement takes place. During the embroidery process, the white embroidery thread undergoes coloring, adhering to the project's specifications using Coloreel's high-quality in-unit printing before being expertly fed into the embroidery machine.
Strategic Adoption and Sustainability
Print Logistic strategically embraces Coloreel technology as pioneers in on-demand printing, positioning the company at the forefront of textile innovation. This provides clients with unparalleled options for personalized and vibrant embroidered designs. Beyond its aesthetic advantages, Coloreel contributes to a greener approach to textile decoration by eliminating the need for pre-dyed threads and reducing waste. Coloreel's eco-friendly approach seamlessly aligns with Print Logistic's sustainability goals, establishing a harmonious partnership.
In collaboration with Coloreel, Print Logistic champions a more sustainable and eco-friendly embroidery process, adding significant value to their offering.
"The technology widens the possibilities of personalization of products, bringing so many colors to the table. The possibilities are unlimited," emphasizes Wiktor Tracz, one of the owners of Print Logistic company. This commitment to innovation not only elevates the art of embroidery but also sets a benchmark for sustainable practices in the textile industry.